Welcome to Our Year 3 Class Page!
PE kits
Just a reminder to make sure that both indoor and outdoor kits are brought to school every Monday. A pair of trainers also needs to be included in their PE kit. They can be taken home for washing on a Friday.
Badminton with Mr Biltcliffe
Mr Biltcliffe has been working with us to teach us Badminton skills. We had fun using balloons to learn the different ways to grip the racket when playing different shots.
Maths
The children were challenged to use their reasoning skills to solve a number puzzle. They had to arrange the digits from 1-7 to make a total of 10 on each side of a square.
Investigating circuits
As part of our Design Technology project the children have been investigating circuits. They found out how to construct a complete circuit and made their own switch using paper fasteners, card and a paper clip.
Science- Investigating reflections
We carried out three different tasks using mirrors. We enjoyed using mirrors to write messages and found it really difficult to trace a maze by only looking at a reflection of it!
Hanukkah
The children have been learning about the Jewish festival of Hanukkah. To celebrate, a candle is lit each night on a special candle called a Menorah. We created our own collages of Menorahs.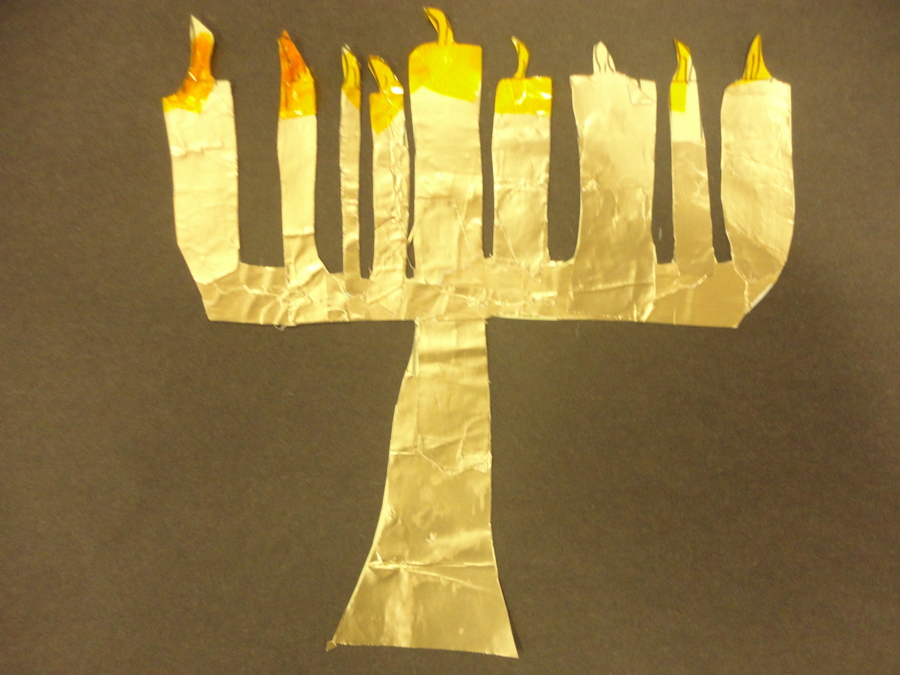 Rocks and Fossils
As Scientists, we found out how fossils are formed. Some of the children brought their own fossils from home to show the rest of the class. We really enjoyed finding out about the life of Mary Anning. She lived 200 years ago and is famous for discovering the fossils of prehistoric animals.
The children used oil pastels to create these observational drawings of fossils.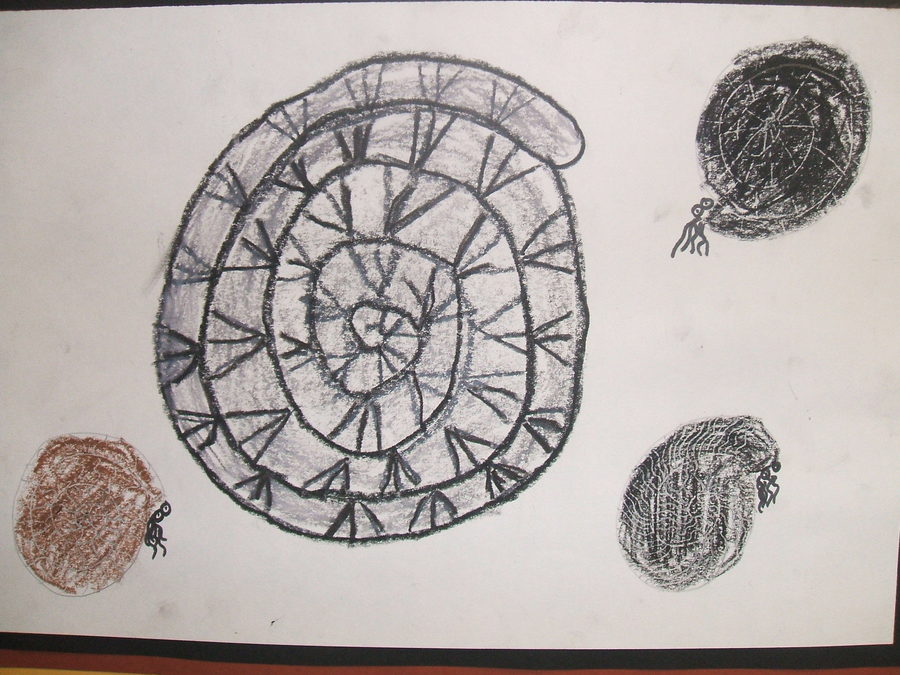 Rugby with Wakefield Wildcats
Rugby coaches from Wakefield Wildcats came to work with us in PE for 6 weeks. We really enjoyed improving our rugby and teamwork skills.