Welcome To Our Year 5 Class Page!
Hello Year 5
This is our class page. We will not only share information, but our learning journey too! Keep a look out for your super learning! If there is anything you would like to see, please let Miss Stones know.
Just some information for the year ahead:
Homework: Collected and handed out on Fridays
Homework will include a short English task and an allocated task on Mathletics. In our time table, we have a dedicated slot to go through how to complete it, answer any questions and provide feedback. If anyone struggles, all adults in Year 5 are willing help however it will still need to be completed at home. For those who may have trouble accessing Mathletics, Miss Stones will spend Monday lunchtime in the ICT suite providing an opportunity for children to use the computers.
The children are asked to collect three signatures from adults at home to show they have spent some time reading. They can read anything they wish and reading sessions at home can be as little as five minutes. Children who read more than 3 times a week will receive Class Dojo points.
We will also have a spelling quiz on Tuesdays. Spellings will be explained and handed out on the same day. We request that spelling books are handed in so we can stick the next list in for you. Anyone who forgets will be given a slip and those who are unfortunately absent will have one with their name on for their return that they need to collect.
PE: Tuesdays and Thursdays
Even though our dedicated PE time will be on Thursdays, there may be other opportunities for Year 5 to take advantage of. It is for this reason that the school requests PE kits are in school throughout the week and laundered at weekends.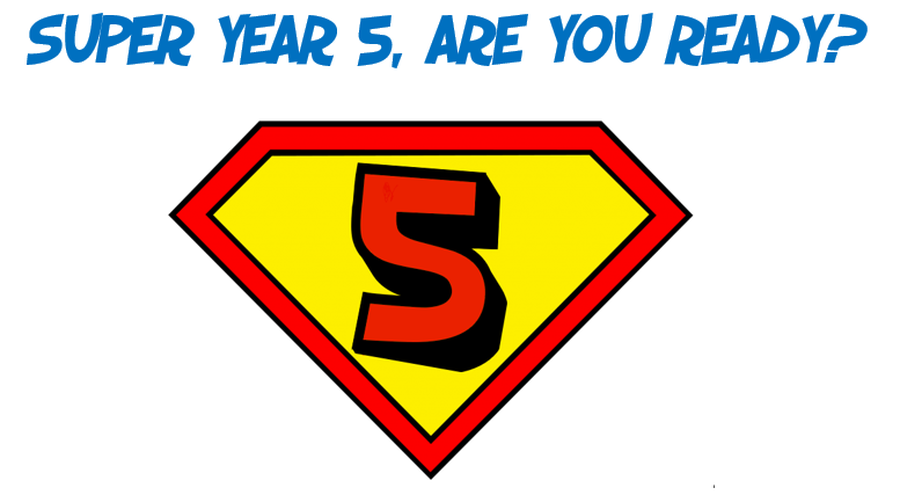 Hello everyone, I hope you aren't worrying about September. I am working on lots of exciting things for our first week back and looking at all your requests. As promised, we decided to have an optional book club during this holiday. Unfortunately there weren't many copies left of The Curse Of The Living Dummy instead we have The Haunted Mask. Below I have made a reading challenge for anyone wanting to start the year with a Class Dojo point. You can print it off and write your answers on it or just write your answers on a piece of paper.
Click below on the link.
The haunted mask comprehension.docx
I am really looking forward to working with you all.