Austerfield
What a fantastic few days we had at Austerfield! All the children had a wonderful time and learned lots of interesting and important information about the natural world around us and how we can safely and carefully interact with it. Below are some photos of our trip...
William Shakespeare
As part of our topic on William Shakespeare, we created clay busts of the famous playwright. Mr Elvin, Miss Learoyd and Mrs Amos were extremely impressed with the care the children took in shaping, and painting their work. Can you spot yours?
Italian Cookery Day
As part of our 'Bellissimo' topic, Year 4 have spent a day preparing, cooking and learning about Italian foods. We made fresh pizzas and pasta, learning how to make dough, use a pasta machine and use our hands to make a variety of pasta shapes such as farfalle, orecchiette and tagliatelle. The children had a great day and are determined to try some more recipes at home! Check out our picture slideshow below...
This week we have been getting in the Christmas spirit. We have made decorations, cards and calendars. Here are some of our calendars...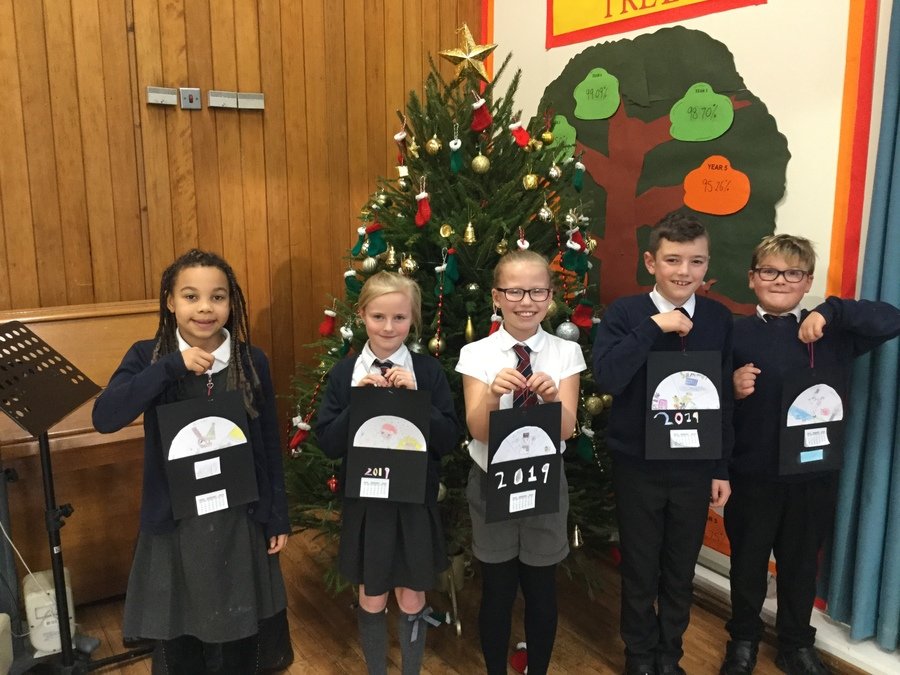 Check out our George's Marvellous Medicine writing display...
Mould...
After learning about Alexander Fleming, and his discovery of penicillin in a mouldy dish, Year 4 have been trying to find out more about how mould develops and what kind of conditions help to encourage growth. We took three pieces of bread, one dry and clean, one that had been wiped on the soles of our shoes and one that we soaked with water. We left the bread for 3 weeks at the back of the classroom to see how the differing conditions affected mould growth. Here is what happened...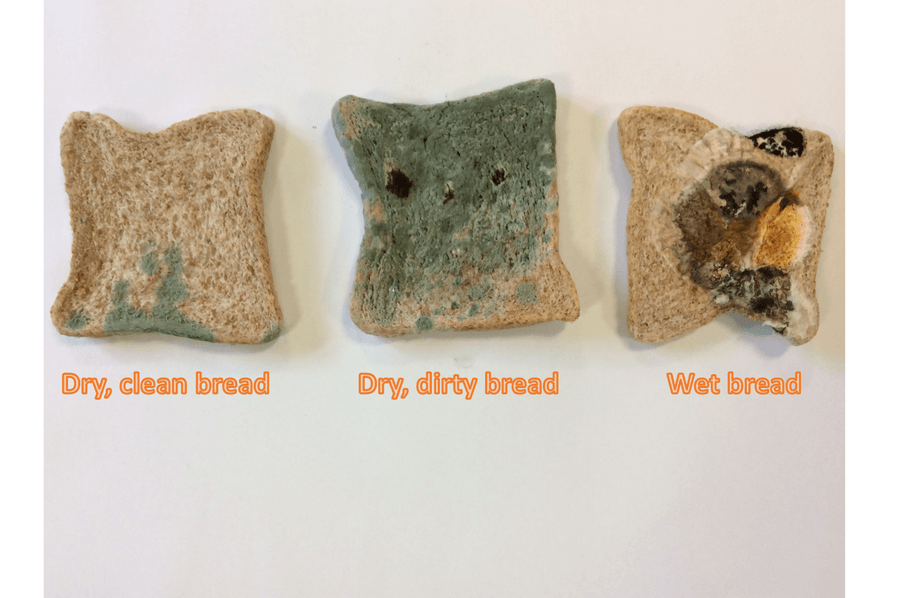 As you can see, each piece developed mould in a different way. The clean bread has only just started to develop a small amount of mould. The dirty bread has been almost completely covered in green mould. The wet bread has developed moulds in a different colours, including some furry moulds, suggesting that wet conditions are better for growing a variety of moulds.
Outdoor maths...
27/09/18
On Thursday afternoon, we timed ourselves running around the Daily Mile circuit on the playground. We then grouped our times and used column addition to find out how long it took each group to get around the track. Our times were accurate to 2 decimal places. We the ordered the groups' times to find the fastest group. Here are our results...
Group 1 : 151.97 sec
Group 2 : 137.37 sec
Group 3 : 117.84 sec
Group 4 : 111.16 sec
Group 5 : 121.69 sec
Group 6 : 129.90 sec
Can you put these times in order?
Homework
Homework and spellings will be given out every Friday, to be returned/learned the following Friday. Children are also asked to login (if they have internet connections at home) to Bug Club and attempt some of the reading comprehension tasks.