As part of our History topic, children visited Eden Camp. Children investigated aspects of World War Two.
During Science Week, children investigated exothermic reactions. This experiment is known as "Elephant's Toothpaste".
Year Six took part in their World War Two day, where they handled and investigated artifacts from the War.
Year 6 learn a new song on the ukulele
Year 6 celebrated Women's Suffrage by decorating a biscuit in the suffragettes colours of purple, white and green.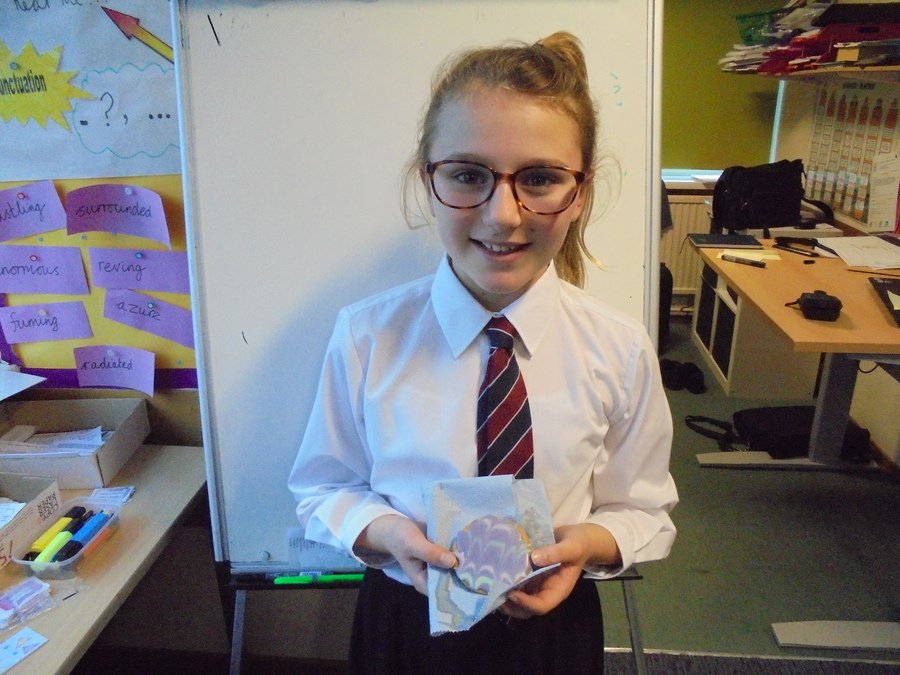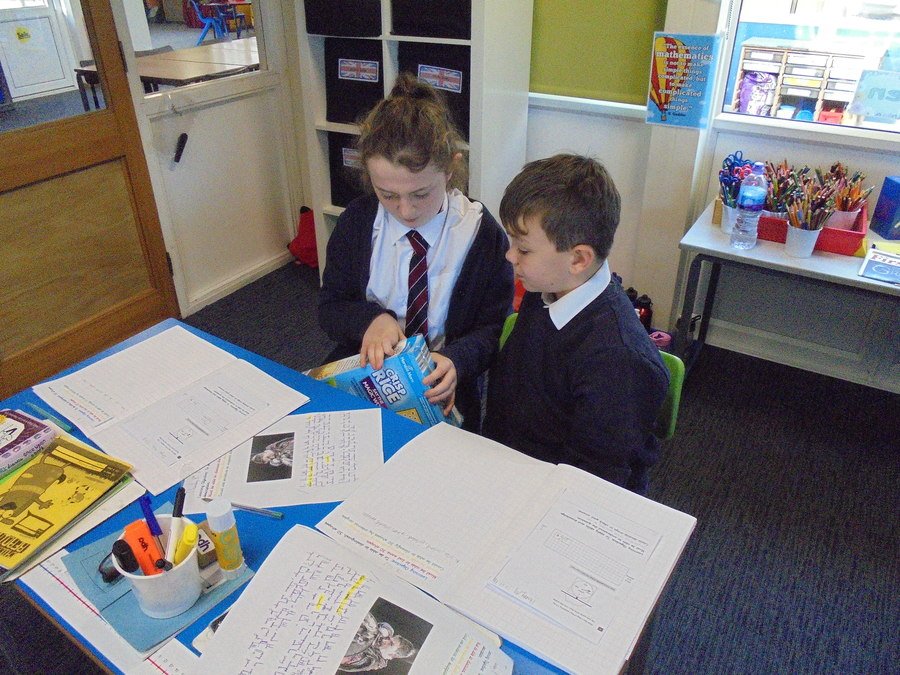 Children disassemble boxes to investigate nets and how 3D shapes are manufactured.
In Year 6, children investigated subordinating conjunctions and how they can be used to form complex sentences. Children then used their learning in their next piece of work.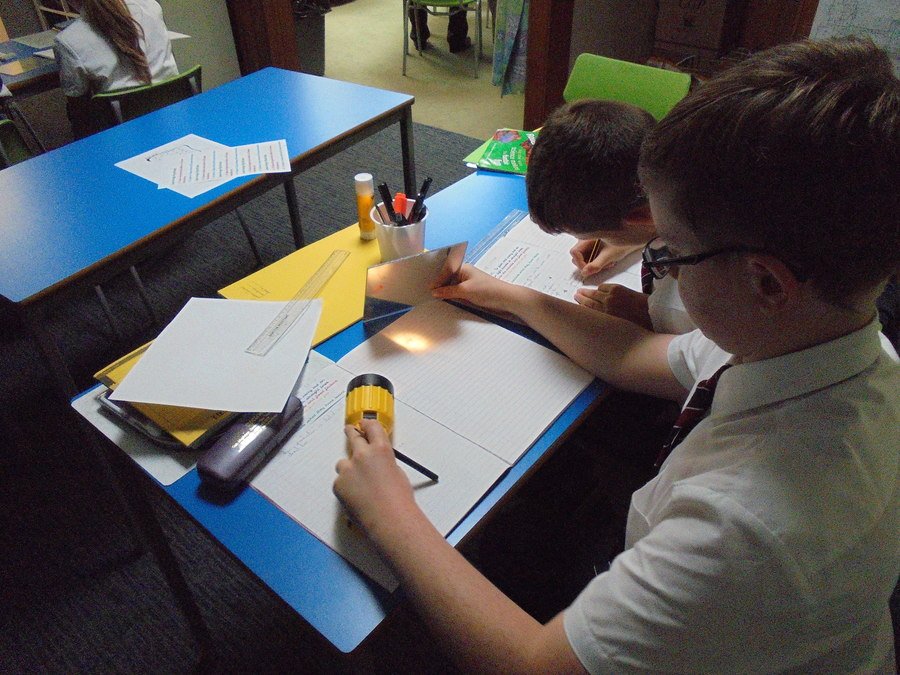 In Year Six we looked at how light travels in straight lines and developed an investigation on how light can be bent by using mirrors. Children carried out the experiment and recorded their results.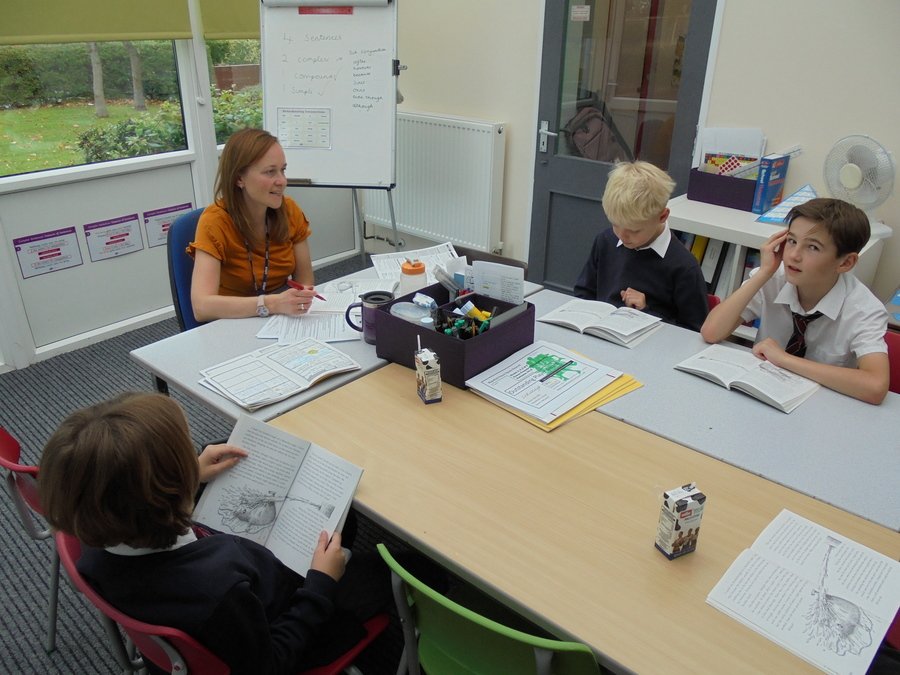 Year 6 Reading groups using different texts and technology to support children's reading and comprehension skills.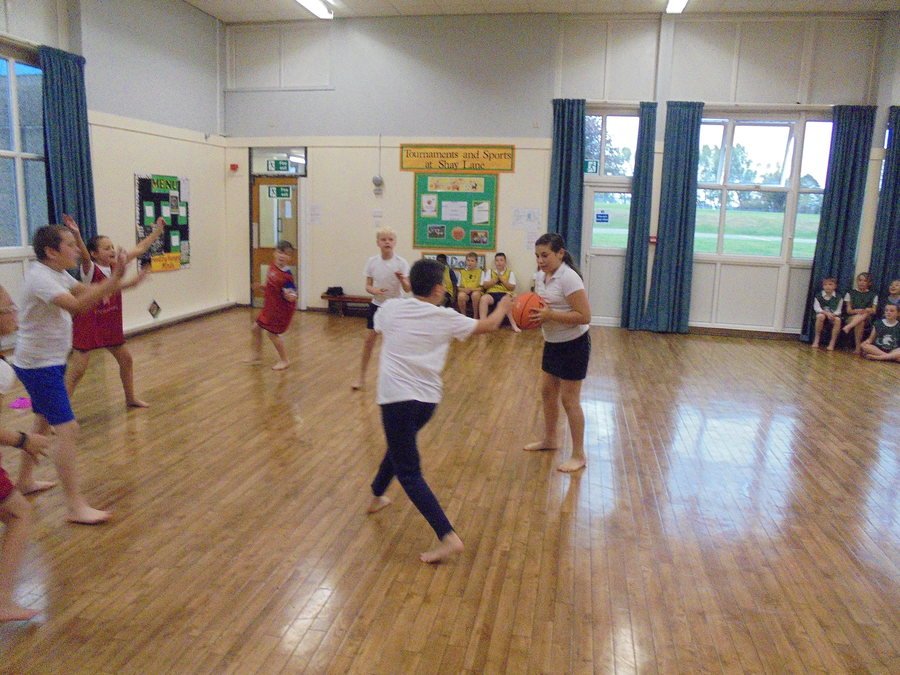 Year 6 took part in an inter Basketball Competition. Children have learnt the importance of pass and move into space, as well as resilience when competing against others.
Children investigated and researched British Values. What are they, and how do we practice them?