Welcome to Our Year 3 Class Page!
Home Learning Packs
These were sent home on Friday and contain lots of activities to complete at home. I have included a range of activities from different areas across the curriculum.
Online Learning
Children have been given all their log in details for the following websites:
Active learn. This includes access to online versions of their reading books and also grammar and spelling activities

Mathletics. Tasks will be set for children to complete

Purple Mash. Computing curriculum resources

TT Rockstars. Times tables activities
Other Online Learning Resources
Children were also sent home with a list of lots of other useful websites in their packs.
Times Tables
In Year 3, we focus on learning and knowing the 2, 5, 10, 3, 4 and 8 times tables and also their related division facts. It would be fantastic if children could continue to learn these at home.
Please keep checking this page for updates.
PE kits
Please bring PE kits to school every Monday and leave in school for the week. They can be taken home on Friday for washing. Children need an indoor kit and a suitable warm outdoor kit now that the weather is cooler.
Plants
We investigated the question 'Do leaves help plants grow?'
We used two identical plants and removed most of the leaves from one of them. We measured their growth each week'. Here are pictures of the plants after 3 weeks. Can you explain why plant 2 grew more than plant 1?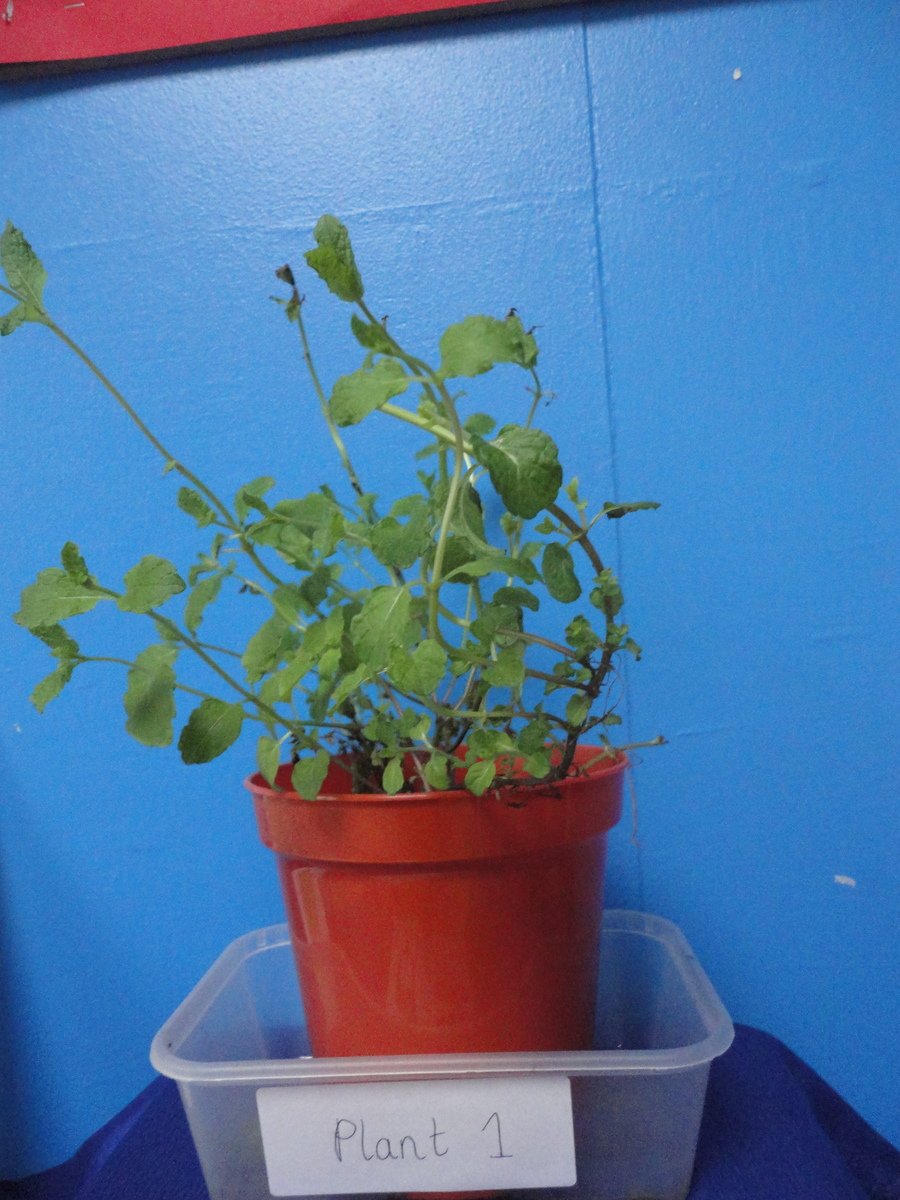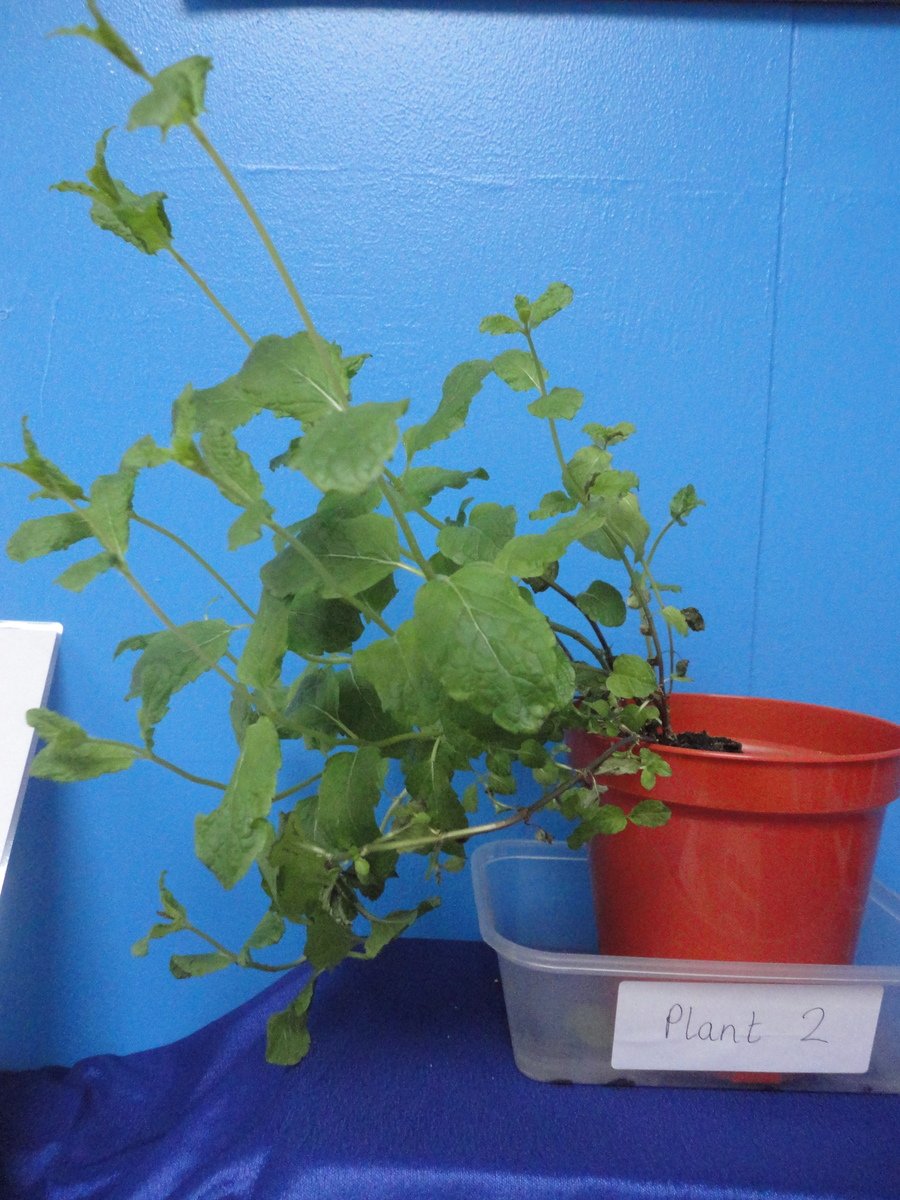 Pancake day
We have been measuring mass and capacity in Maths recently and had lots of opportunities to practise reading scales when we made pancakes! The children all had the opportunity to choose try different toppings on their pancakes. They were delicious!
Chinese New Year
We celebrated Chinese New Year and took part in lots of activities linked to the celebration. Our Mandarin lessons have focused on the story of the Chinese New Year and learning the names of the animals in the story. We also made and decorated these wonderful paper lanterns.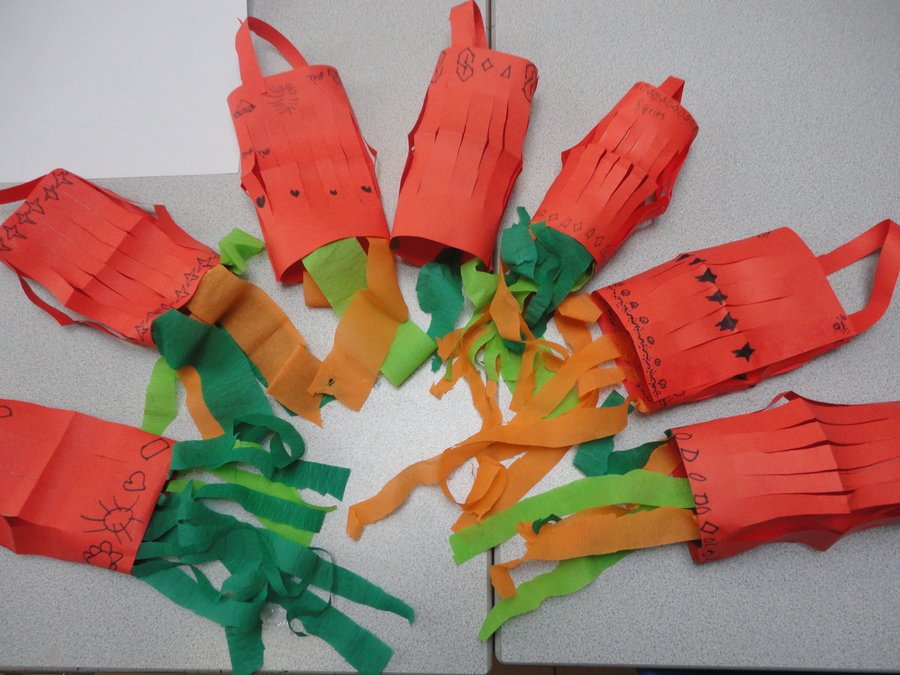 Stained Glass Windows
We visited All Saints' Church to look at the magnificent stained glass windows. We also looked at stained glass windows designed by the artist Henri Matisse. The children used paper cutting techniques to create these wonderful window designs. They looked fantastic on our classroom window!
Barbara Hepworth Sculptures
We were inspired by the work of the local artist Barbara Hepworth to create our own abstract clay sculptures.
Magnet Investigation
We wanted to investigate the strength of the different magnets we had in our classroom. We measured how far away a paperclip was from the magnet when it was attracted. We were surprised by some of our results and found out that the largest magnets were not always the strongest.
School Nurse Visit
The school nurse came to visit our class. She told us all about the different ways we can keep our teeth healthy. She used a huge set of teeth and a giant toothbrush to show us how to brush our teeth correctly!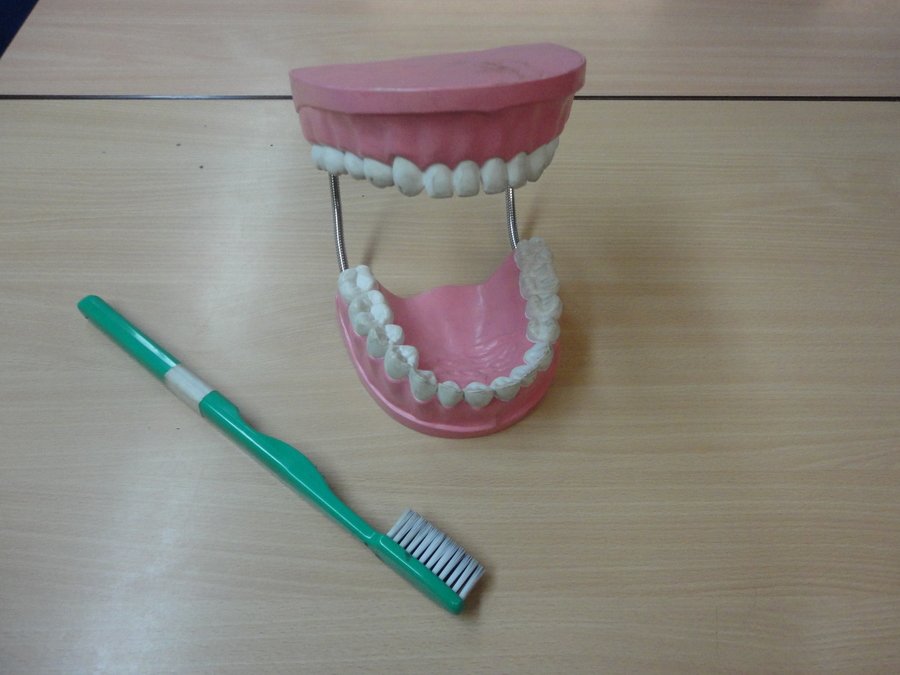 Metal Madness!
This half term our topic is called 'Metal Madness' and we have enjoyed our learning in all of the different areas of the curriculum.. In English, we have started to read our class text The Iron Man and have written some super similes to describe him. We have also enjoyed researching the Iron Age and finding out about Roundhouses. The children really enjoyed using magnets to explore magnetic materials in Science.
Road Safety
We were visited by the Road Safety team who came to speak to us about pedestrian safety. There were many important messages for us to remember to help keep us safe.
Science
We investigated the poles of a magnet. We wanted to find out whether they would attract or repel each other.
Can you use the words attract or repel to describe each of the photos of our investigation?
The Year Three Autumn Tree
We were inspired by the colours of Autumn to create this class tree. Each child used watercolour paints to decorate their own leaf on the tree.