Welcome to Year 4!!!
We have an exciting year ahead of us in Year 4, with lots of fun activities planned.
This page is the place to see and read about all the fantastic experiences we will share over the next three terms. Below is some information that will help your child to make the most of all the opportunities provided throughout their Year 4 journey.
Children will be given spelling to learn every Friday, with tests taking place the following Thursday.
Children will be provided with a Bug Club reading book and Reading Record. As part of their homework, children are asked to read three times. Reading Records will be checked on Thursdays and children with three signatures from home will receive a reward. Children can also access Bug Club online to read and complete comprehensions.
TTRockstars has been a great success in school and children are encouraged to access this at home to help to hone their times tables skills. This is especially important for Year 4 children with the upcoming nation Multiplication Tables Check.
Purple Mash, Charanga and Mathletics are also available to access at home.
Children will be required to wear their outdoor PE kit for the full day on the day of their PE lesson (week 2 onwards). Year 4 PE lessons will take now place on Mondays and Fridays. Due changes in guidance, swimming is on hold at the moment and will hopefully begin in December. Swimming kit should consist of a towel, swimming costume/trunks/shorts (no longer than knee length) and goggles if possible.
Sewing
Year 4 have been making masks for Gangsta Granny to wear while she carries out one of her heists. We have used felt to cut out the shape, then decorated it by stitching beads, jewels and buttons to the front. Finally, we stitched the two sides of the masks together. Check out our pictures below...
Mosaics
This week, we have been busy making Roman style mosaics with stones, glass, sand and plaster. First of all, we filled a cardboard box lid with sand and placed our stones on the sand in a Roman style pattern. Then, we poured plaster over the stones and spread it out evenly across the whole lid. Once the plaster was dry, we removed it from the box and brushed away the sand. The results are even better than we had hoped! Take a look for yourself, below.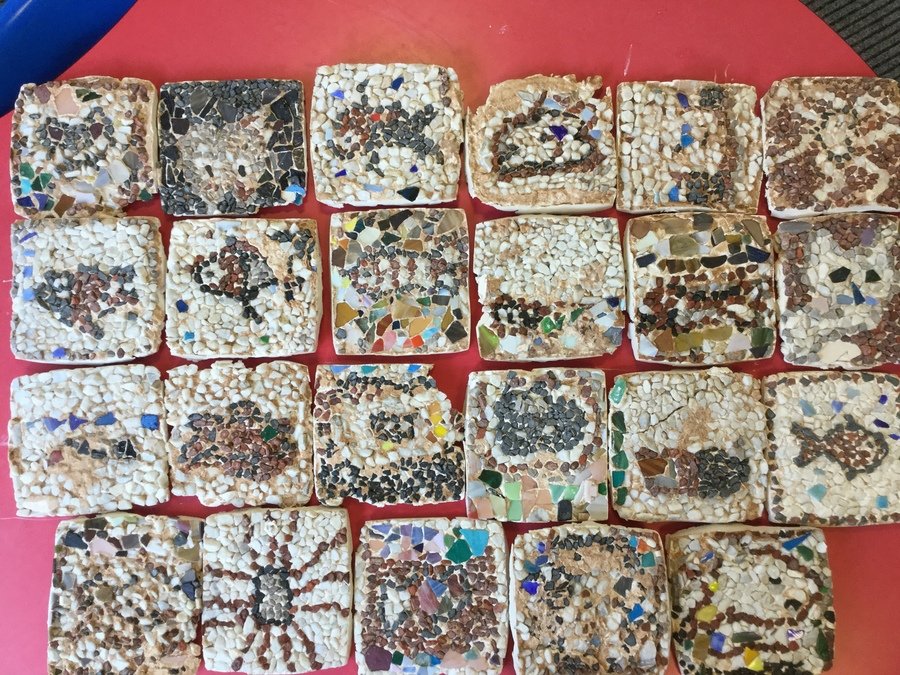 National Fitness Day
As part of National Fitness Day, we took part in a very energetic dance lesson. The children showed off their moves and thoroughly enjoyed the session.
Year 4 Miniature Village
Year 4 spent Tuesday morning creating a model village in our wildlife area. The children worked in teams, using cooperation, teamwork and listening skills to design and build miniature structures from natural materials. I was extremely impressed with the children's teamwork and their willingness to listen to the opinions of all in their groups to improve their building designs. Check out our gallery below...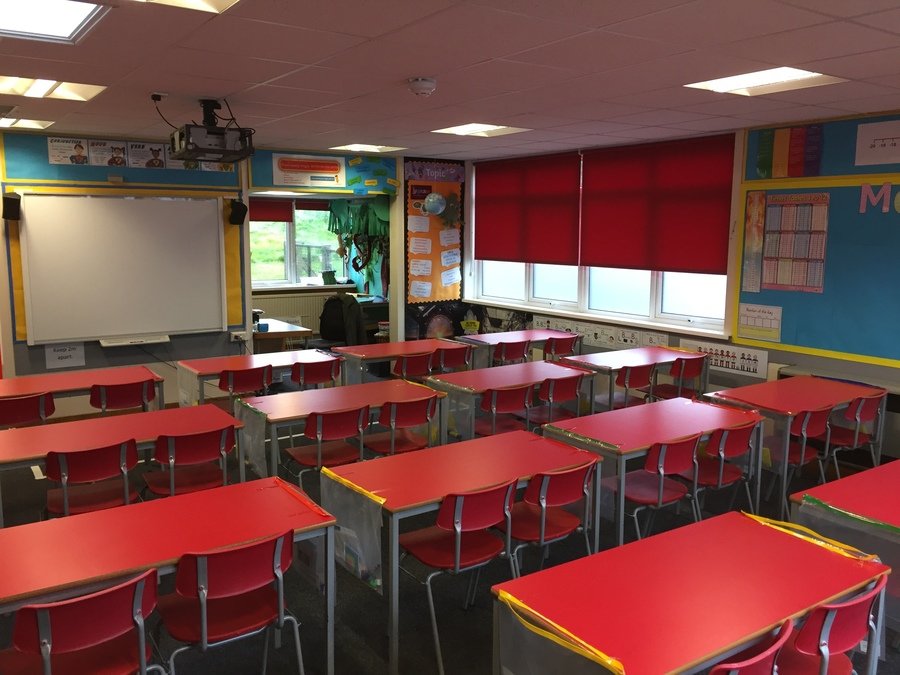 In September, all year group bubbles will have their own designated entrance/exit. Below is a picture of the Year 4 entrance/exit. I will be there to greet children at 8.55 each morning, and will release children from the same door at 3.15.