Whole School Attendance Target: 96% +
Significant changes have been made to our Attendance Policy. The policy can be found under the Policies tab.
You're Doing A Great Job, Shay Lane Families!
Everyone at Shay Lane hopes you are safe and well. Thank you for your continued support. Keep going everyone!
THANK YOU!
A huge thank you to our parents and pupils for this wonderful surprise. We can still be together when when we have to be apart! Thank you for cheering everyone up even though it brought a tear to many!
Postponement of Wider Re-opening of School
Dear Parents / Carers
We have been preparing for the re-opening of schools and the staff team have worked incredibly hard to ensure an environment that is as safe as possible.
Over the last week, further communication and information has been shared and made available to school. This has prompted further consideration on the safety of our pupils and staff.
Last week, we received a letter from the Local Authority. Within it, Cllr M Isherwood stated 'It is important that schools do not open too quickly, in order to ensure the safety of our children and staff, which is of paramount importance'
In addition, the Government, when making the announcement about the wider re-opening of schools, set out five criteria that would need to be met in order for it to go ahead. At the moment, not all of these tests have been met, however last Sunday the Prime Minister announced that we should still open on the 1st June despite lacking the reassurances of meeting the five safety requirements.
The independent SAGE (Scientific Advisory Group for Emergencies) have shared their judgement for the reopening of schools and their report includes the following statements:
We believe that decisions on school opening should be guided by evidence of low levels of COVID-19 infections in the community and the ability to rapidly respond to new infections through a local test, track and isolate strategy. There is no clear evidence that these conditions are met. Until they are it is not safe to open schools on 1st June.

To ensure that any local outbreaks are quickly spotted and contained, we strongly recommend that local test, track and isolate programmes are in place and tested before schools re-open

Where there are ongoing new infections within the community, evidence suggests that re-opening schools could increase the spread of the virus, both in the school and the wider community, perhaps by up to 0.3 on R value

Delaying a school re-opening by two weeks (to 15th June) approximately halves the risk to children, and delaying the re-opening till September is less risky still.

The crucial factor allowing school reopening around the world has been the presence of well-functioning local test, trace and isolate protocols.
Today the government has launched the track and trace system in England. However, this system is not yet embedded and has still to be proved to be effective.
After considering the SAGE report and advice from the council, a discussion has been held with the governing board and we have reached the decision that school will not open to additional pupils in Nursery, Reception, Year 1 and Year 6 until the 15th June as long as it is safe to do so. This will provide time for the government to fully implement their strategy and to show that their systems are effective. This will also give additional time for local infection rates to reduce as our region has one of the highest rates in the country. The latest information we have regarding the R value is that Yorkshire is currently 0.8. We will continue to monitor the situation carefully.
School will continue to remain open to support key worker children as we have over the past several months and our home learning programmes will continue to be available. Our breakfast club will also remain open for the next two weeks to support our key worker parents.
This decision has been incredibly difficult to make and we appreciate the range of personal circumstances our families may face in these challenging times. However, I hope you agree that the safety of our pupils and our community is of paramount importance and despite our deep desire to return to normality, this must always come first.
We look forward to the safer reopening of our setting on the 15th June and would like to thank you for your patience, and continued support during this crisis. As always, our office remains open and we are available to provide further information and support.
Yours sincerely
Mrs M Melgram Mr D Wright
Headteacher Chair of Governors
Enter text...
As from the 15th June the information below will apply
Potential Wider Opening of School 15th June 2020
Dear Parents,
As you will be aware, Primary schools across England have been asked to prepare and plan for a potential wider opening on the 1st June 2020 for children in Nursery, Reception, Year 1 and Year 6, in addition to our Key Worker children from other year groups.
Since the announcement we have been working to assess the best way to implement the government guidance, with the safety of our children, staff and communities at the forefront of our minds to enable us to minimise risk and prepare for the wider opening.
As part of this preparation Mrs Pollitt contacted as many parents as possible last week to enable us to understand your intentions and thoughts at this time.
To help you to make a more informed decision about sending your child back to school, please read through the information below.
What will happen when my child comes to school?
From Tuesday 26th May children of Key Workers will no longer be based in our Nursery. These children will now be based in the Y4 classroom and they will come into school using the conservatory door at the back of the Year 4 classroom. Signs will be posted outside school to assist you in finding it.
From 15th June 2020:-
Our Nursery provision will only be available between 9.00am and 12 noon. Children who are entitled to 30 funded hours will be placed with the Reception groups.

Children in other year groups (whose parents have informed us that their child is coming back to school) will be contacted next week to be given more information about the groups they will be in and which entrances they should use. Children may be in classrooms other than their own, with a teacher other than their own.

Only one adult should bring children to and from school.

On arrival at school please queue at the designated entrances 2m apart, observing the recommended social distancing.

Whilst we will do our best to ensure social distancing in school we cannot guarantee this.

Children must arrive on time and cannot be collected early.

No parents will be allowed into the school building.

The children will be met by their allocated teacher at the door.

Children will be taught in their small groups and will remain in these groups at all times.They will not mix with other groups in school. This also applies to staff where possible.

School meals will comprise of a packed lunch, prepared by our kitchen staff, and there will be a choice of three sandwich fillings. The children will be given designated areas where they will eat their lunch to avoid mixing with other groups. Children who bring a packed lunch from home must bring it in a carrier bag which can be disposed of, after the children have eaten. (No lunchboxes please)
All children MUST bring their own water bottle which will stay within school all week. Staff will ensure they are thoroughly cleaned at the end of each day.

If a child has an accident we will ask them to administer first aid themselves (as much as they are able to do so) staff will wear PPE if they need to assist a child to take care of themselves. We may have to contact parents in some instances.

All children will wear uniform unless there are extenuating circumstances for them not to do so. We request that children are sent into school wearing trainers to eliminate the need for P.E kit to be sent in.

If one member of the group becomes ill or displays symptoms, all members of the group will be sent home immediately to self-isolate for 14 days, or until a negative test result has been seen by the school, for children over 5 years. If a child develops any symptoms and has a sibling in another group, both groups will be sent home to self isolate for 14 days.

Changes will be made to our Behaviour Policy relating to expectations due to Coronavirus and these will be shared with parents in due course.

Children will use the outdoor space regularly throughout the day in zones, in staggered arrangement, and will not mix with other groups.

Only toilets in the group's designated area will be used and they will be disinfected at regular intervals through the day.

Strict hand washing and cleaning regimes will take place throughout the day. Limited shared resources will be available for the children to use throughout the day and these will be cleaned at regular intervals. We will be following a reduced curriculum due to resource restrictions.

As difficult as it will be for staff, we will not be able to physically comfort distressed children or assist with toileting needs.

Only in extreme circumstances, where necessity dictated would changes be made to the groups.
We will not be able to continue with our Breakfast Club for any child from the 15th June onwards to reduce the risk of children mixing with others who are not in their group.
Children will only be able to attend one childcare setting, either school or other childcare provider. Please note we are not able to offer extended hours outside the school day.
Please Note:
Parents will NOT be fined at this time if they decide not to return their child to school.
This is a very unusual and challenging time for us all. We would like to reassure you that we will always follow guidelines where possible, have risk assessments in place and only put measures in place if it is safe to do so.
Every school across the country will arrange the return to school from the 1st of June differently as each setting is unique. I can assure you that a great deal of hard work and planning has gone into each decision we have made to reduce the risks for our pupils, staff and the school community.
We completely understand if some parents do not feel that the time is right to return their children to school and to continue to support those parents we will try to ensure that the "Home Learning" is still available on our school website.
Thank you for your patience, support and the very positive messages and kind comments we have received over the past weeks, it has kept us going. The staff team at Shay Lane have all worked incredibly hard during this time and we all wanted a very different return to school from the one we are being faced with.
Please remember we are always available if you require any further information on 01924862600 or headteacher@shaylane.wakefield.sch.uk. Further information will be shared with you over the coming weeks.
Yours sincerely
From all the team at Shay Lane.
Enter text...
Welcome
Dear Parents and Carers
Hello and welcome to the Shay Lane Primary School website. We very much hope that the information contained within the site will give you an insight and help you to understand our school and our aims and objectives.
We place a great deal of importance on our partnership with parents and carers and believe that our children learn best when we work together. We believe it is important to build relationships with you, involving you in your child's education and development, supporting each other to ensure each child achieves their full potential.
"Our Vision" is to provide a caring and challenging learning environment which will promote the highest achievement regardless of gender, ethnicity or ability.
We will achieve this through having the highest of expectations and encouraging all to attain excellence. We will learn together as a community through the provision of inspirational experiences. Our caring and dedicated staff will prepare our children with the skills to succeed as life-long learners and leaders of the future.
Shay Lane Primary School is characterised by its core values and high expectations for pupil achievement and personal development.
Dedication: We work hard
Aspiration: We aim high
Co-operation: We work as a team
Inspiration: We are excited about our learning
If you have any comments or questions please feel free to call us on 01924 862600 or email us at headteacher@shaylane.wakefield.sch.uk
Mrs M Melgram
Headteacher
Statutory RSE and Health Education Parental Consultation - Parents/carers of primary school children click here
Safeguarding... Designated Safeguarding Lead - Mrs M Melgram, Deputy Designated Safeguarding Lead - Mr A Poppleton and Miss K Stones... Safeguarding Governor - Mrs V Sykes SENCO Mrs E Cooper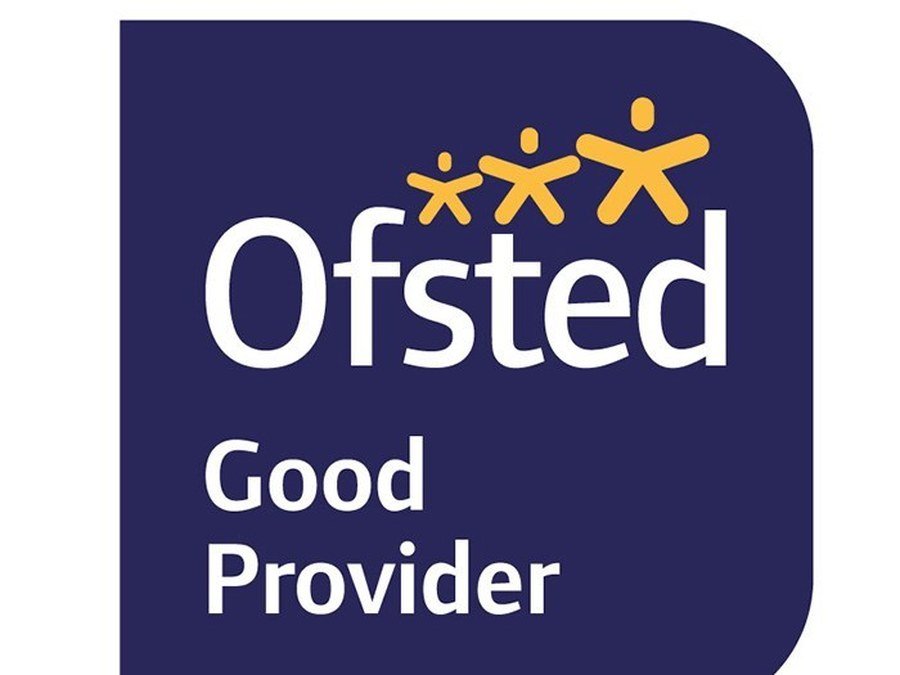 We are part of the Kettlethorpe Collaborative Partnership
Latest Dates for parents Events
Phonics Screening Week

08

Jun

2020

9:00 am - 12 jun, 3:00 pm

Phonic screening check for Year 1 and some Year 2 pupils.
Year 4 - Multiplication tables check

08

Jun

2020

9:00 am - 3:00 pm

Administration period for Year 4 pupils.
Year 4 - Multiplication tables check

26

Jun

2020

9:00 am - 3:00 pm

Administration period for Year 4 pupils.