Art
Intent Statement
At Shay Lane, we believe that every child is an artist. Our curriculum is designed to give children the opportunity to stimulate their creativity, imagination and inventiveness.
Through our Art and Design curriculum, children are challenged to produce their own creative work which communicates what they see, feel and think.
In each year group, children experiment with and develop their skills in colour, texture, form, drawing, printing and pattern using a wide variety of media and materials.
They are taught about the work of great artists, craftspeople and designers throughout history providing opportunities to make links with their own work. As pupils progress through school, they develop their critical thinking skills through evaluating and analysing creative work.
Most of all, we want the children to enjoy being creative, have fun exploring their ideas and using their amazing imaginations to develop a life-long love and appreciation of art.
The aims of art and design in our school are
To enable children to record from first-hand experience and from imagination, and to select their own ideas to use in their work.

To foster an enjoyment and appreciation of the visual arts

To develop a knowledge of the work great artists, craft makers and designers

To develop their creativity and imagination

To develop the key skills in in drawing, painting, sculpture and other art, craft and design techniques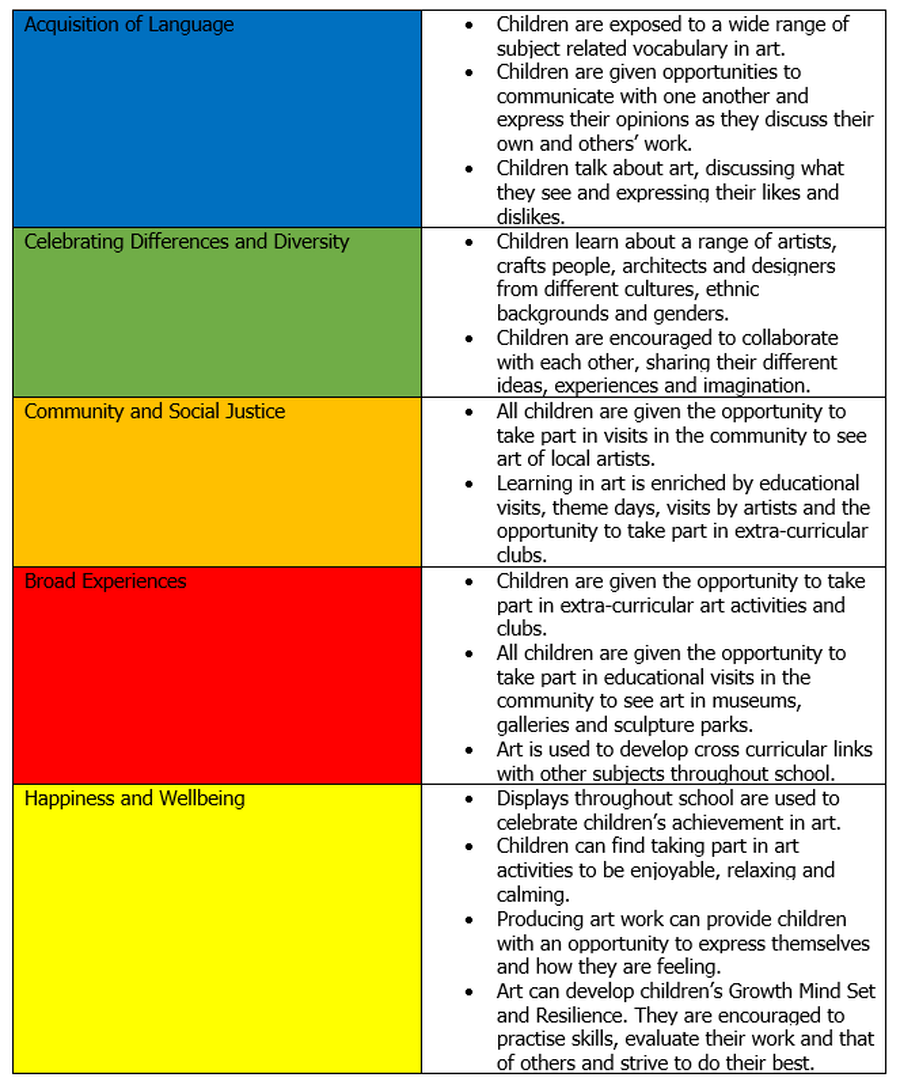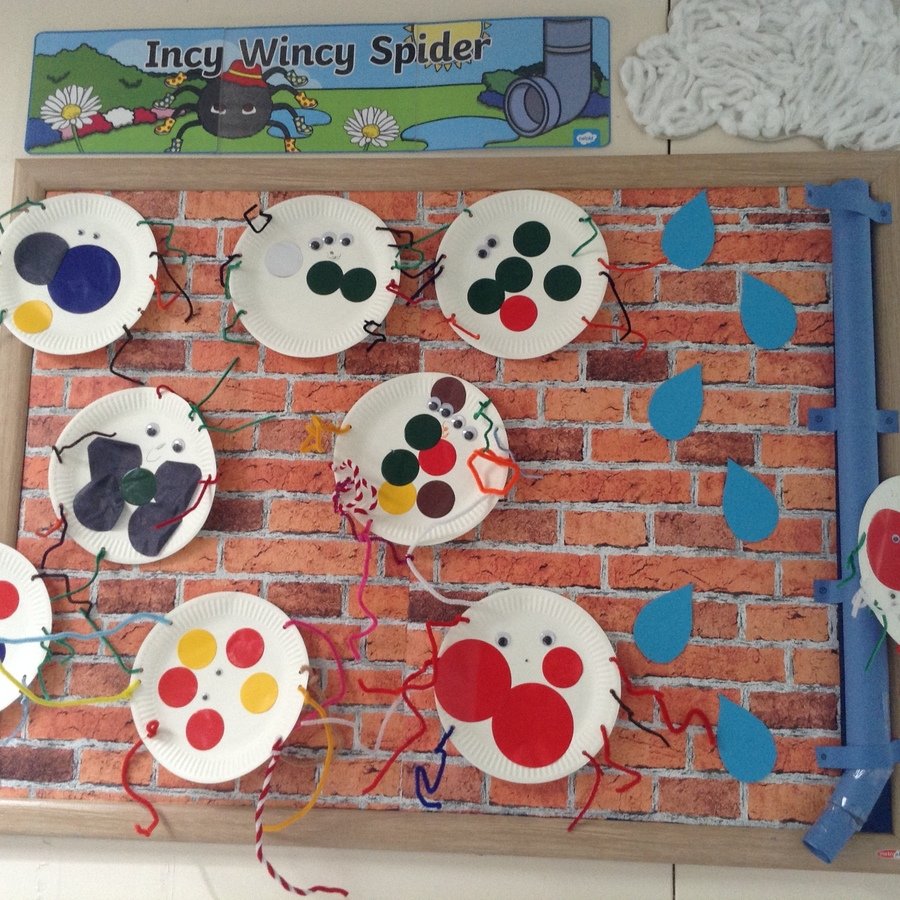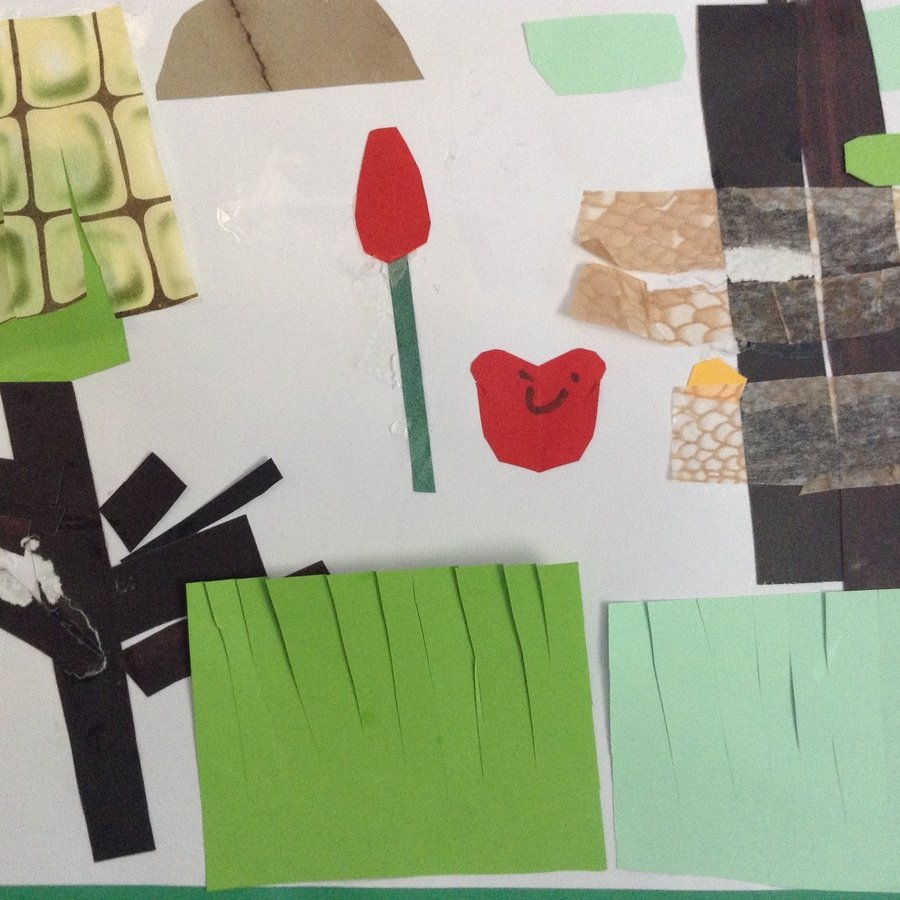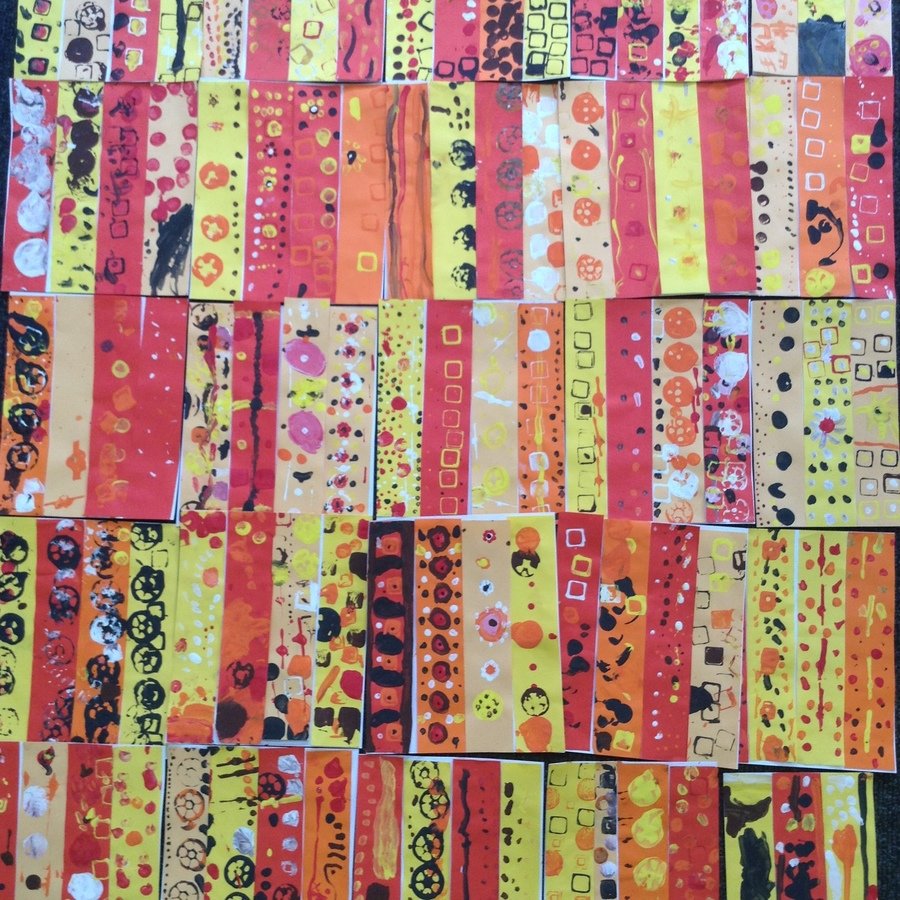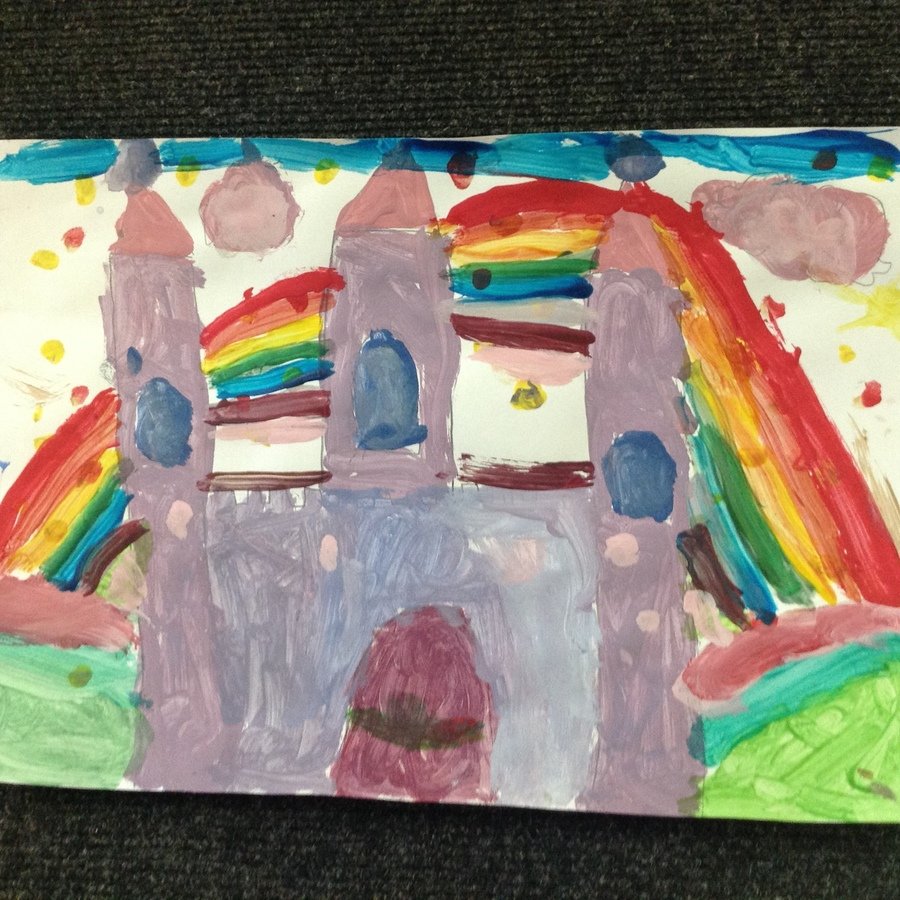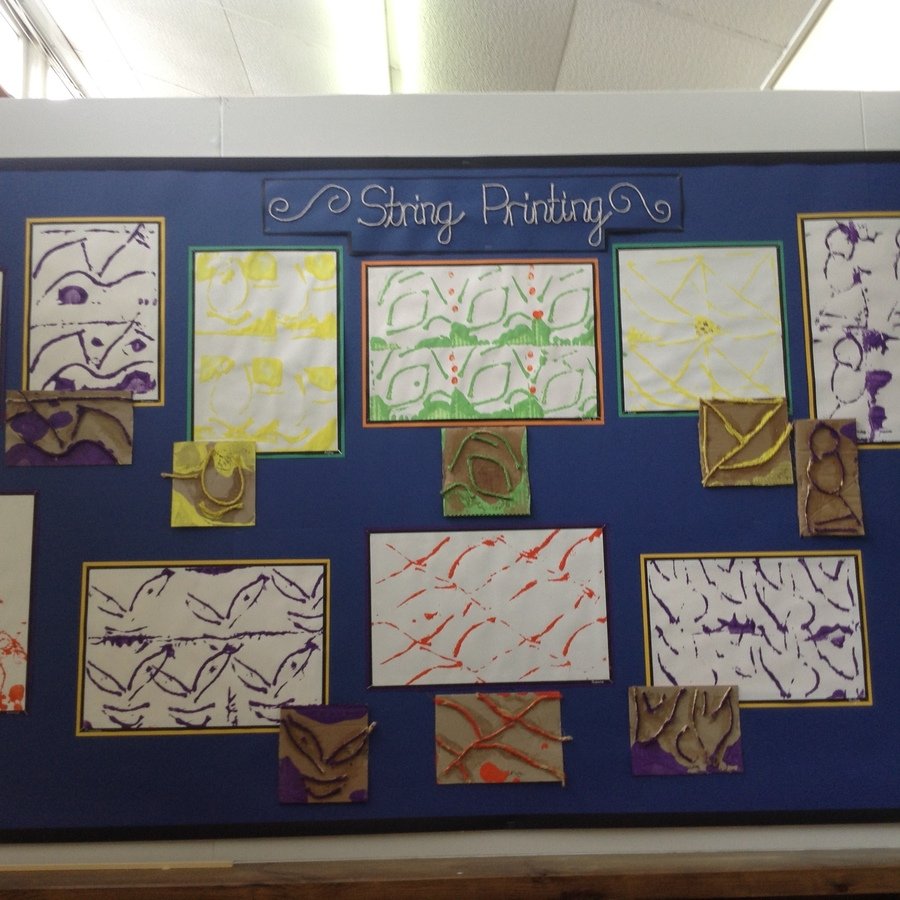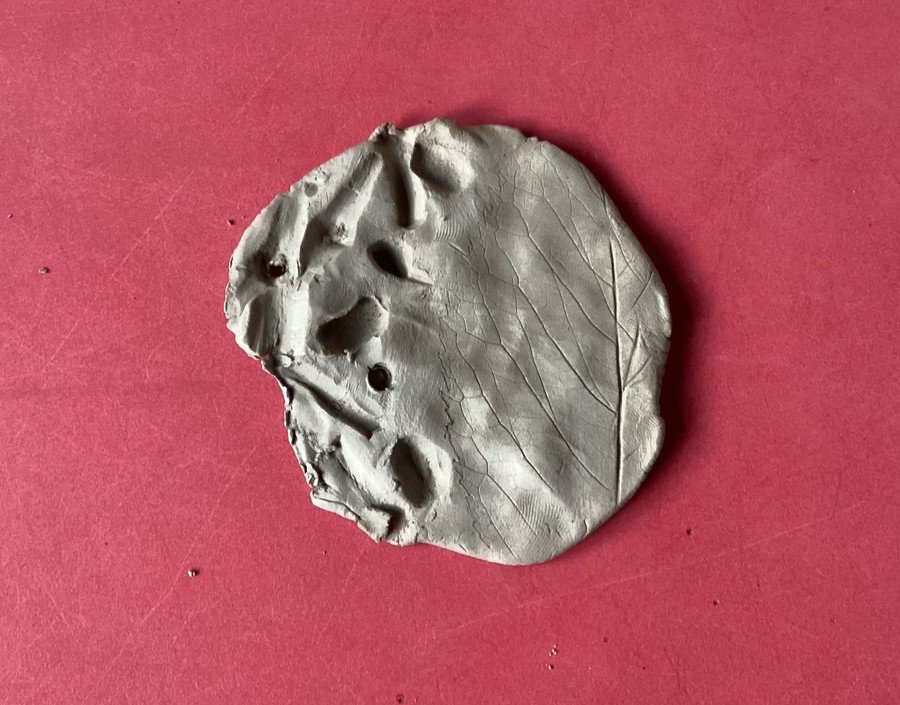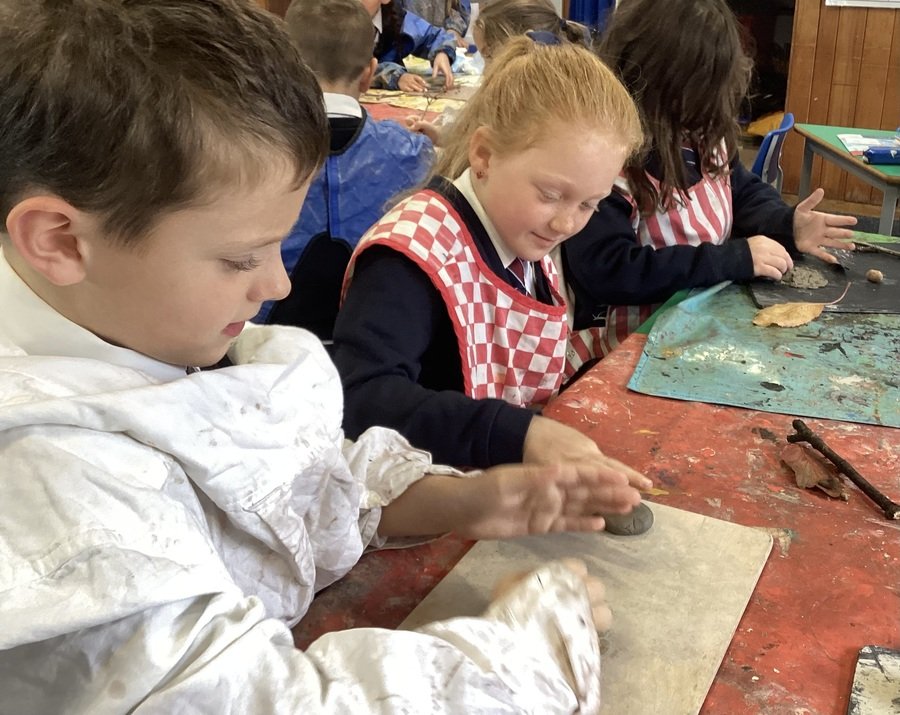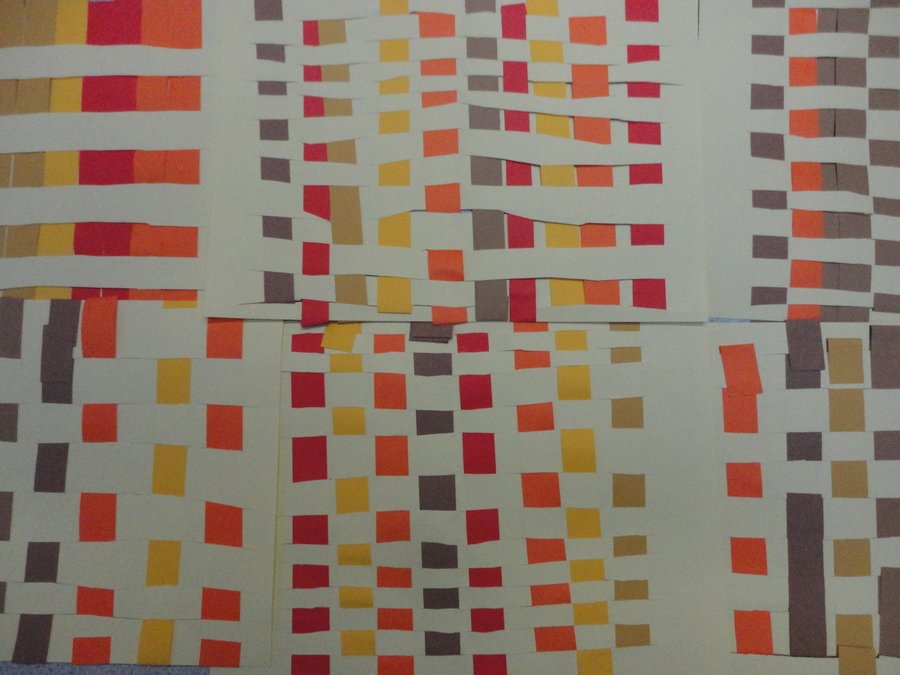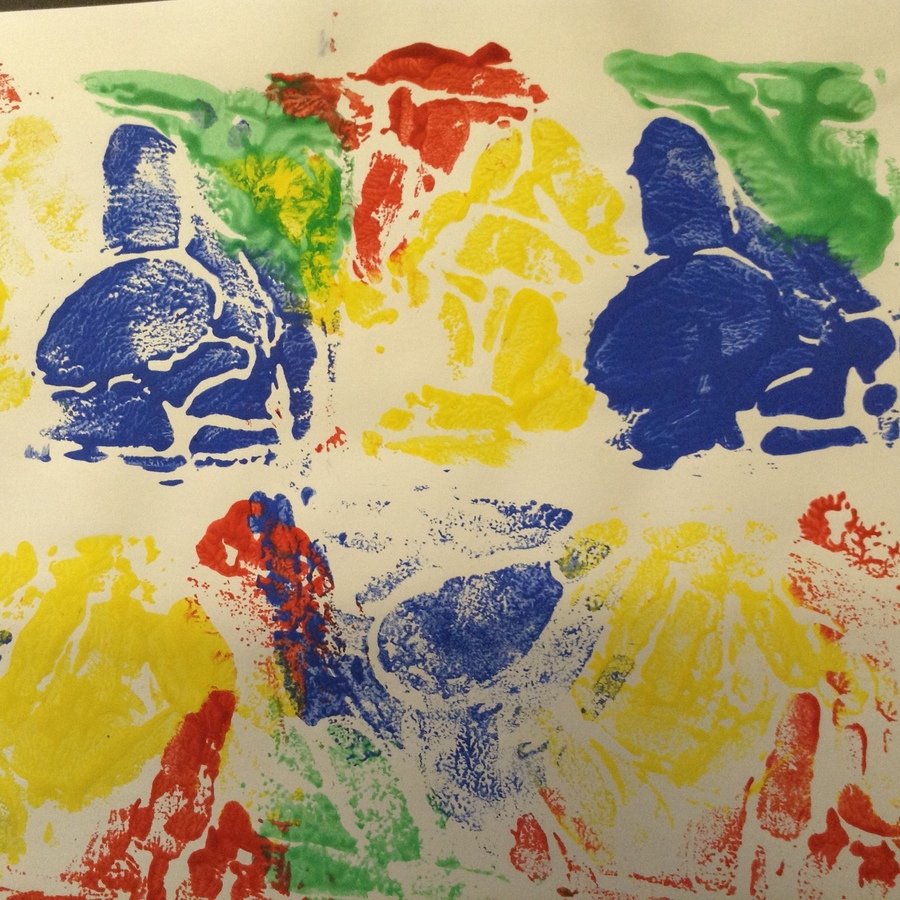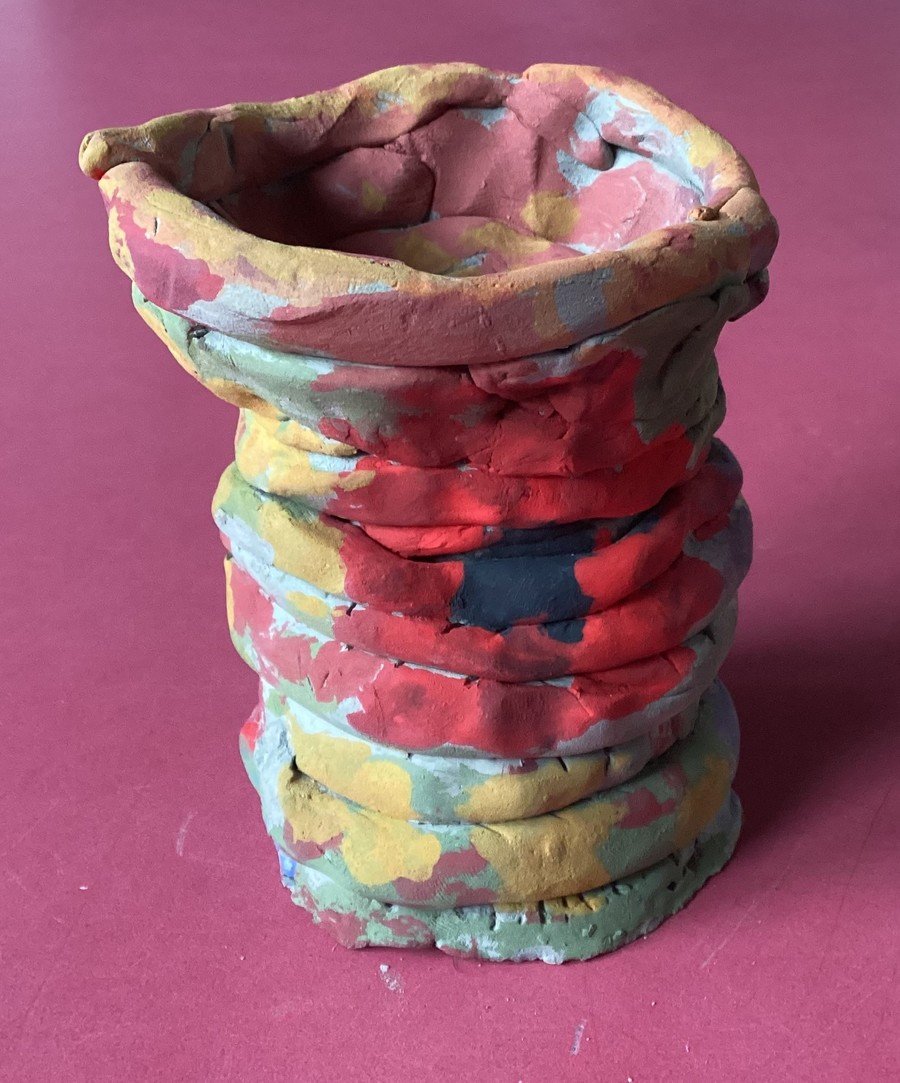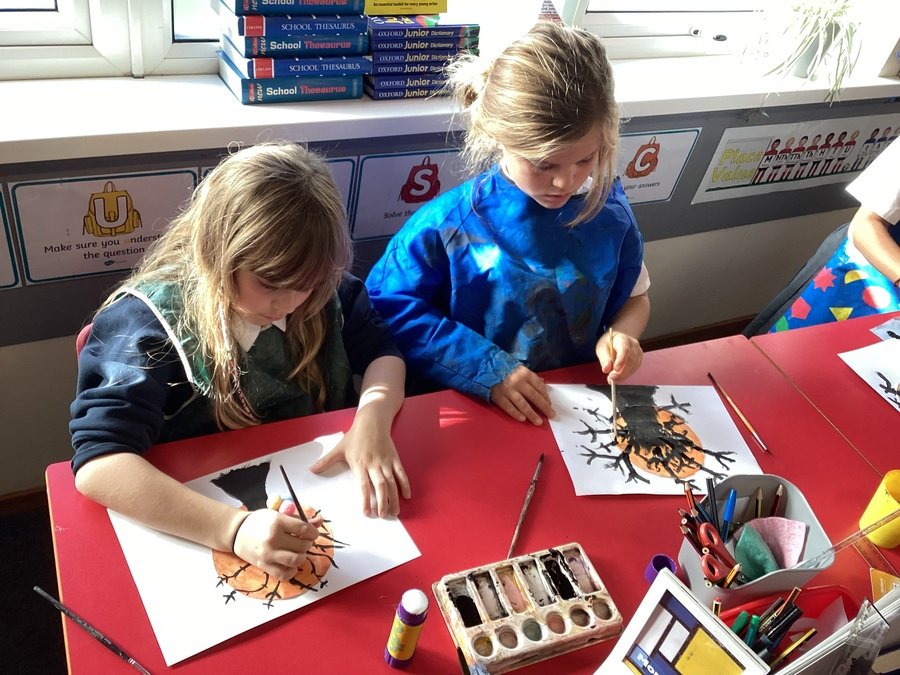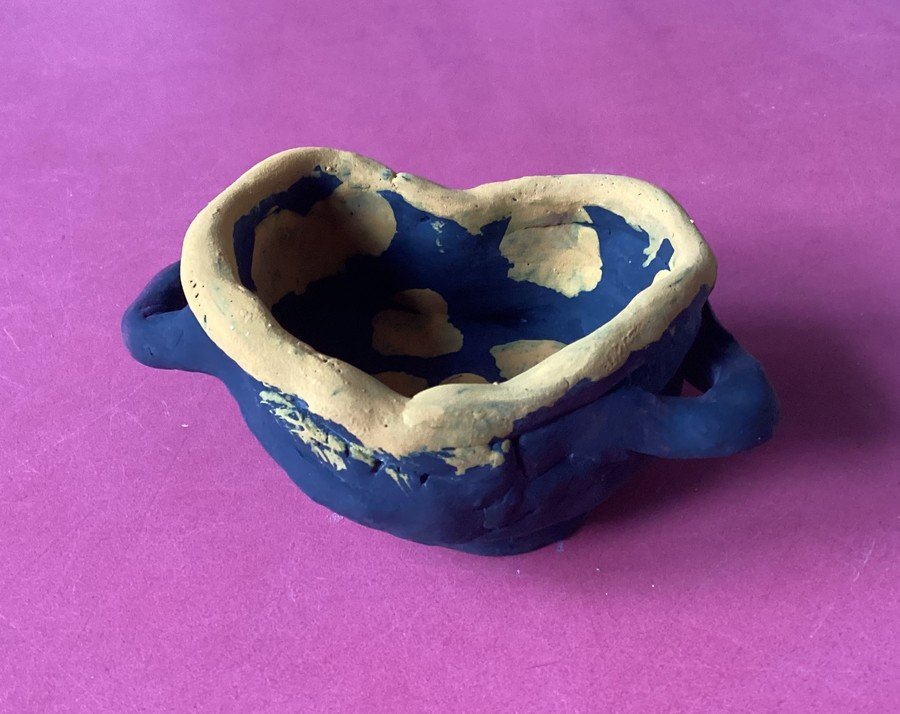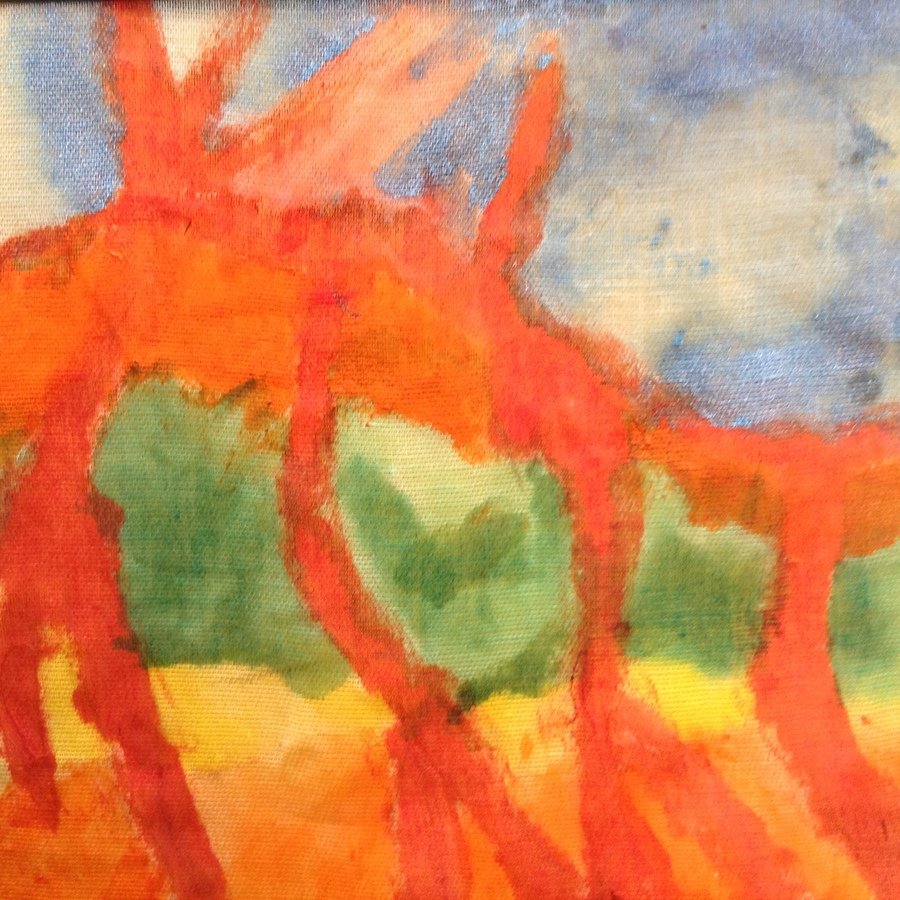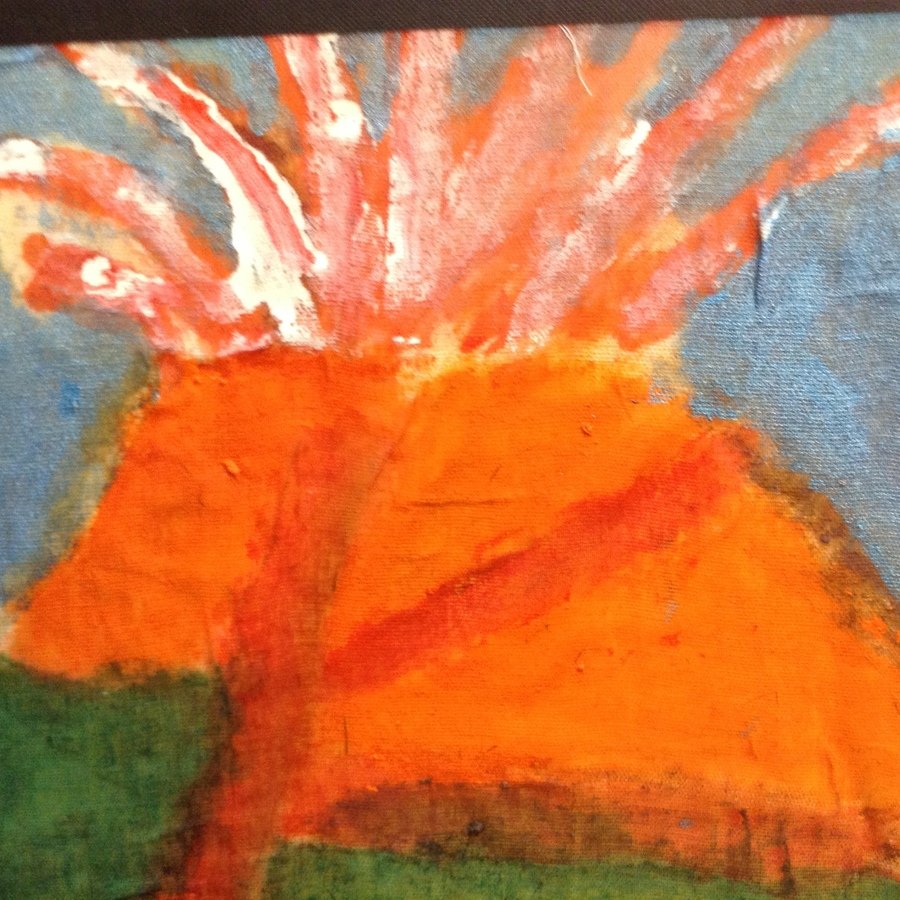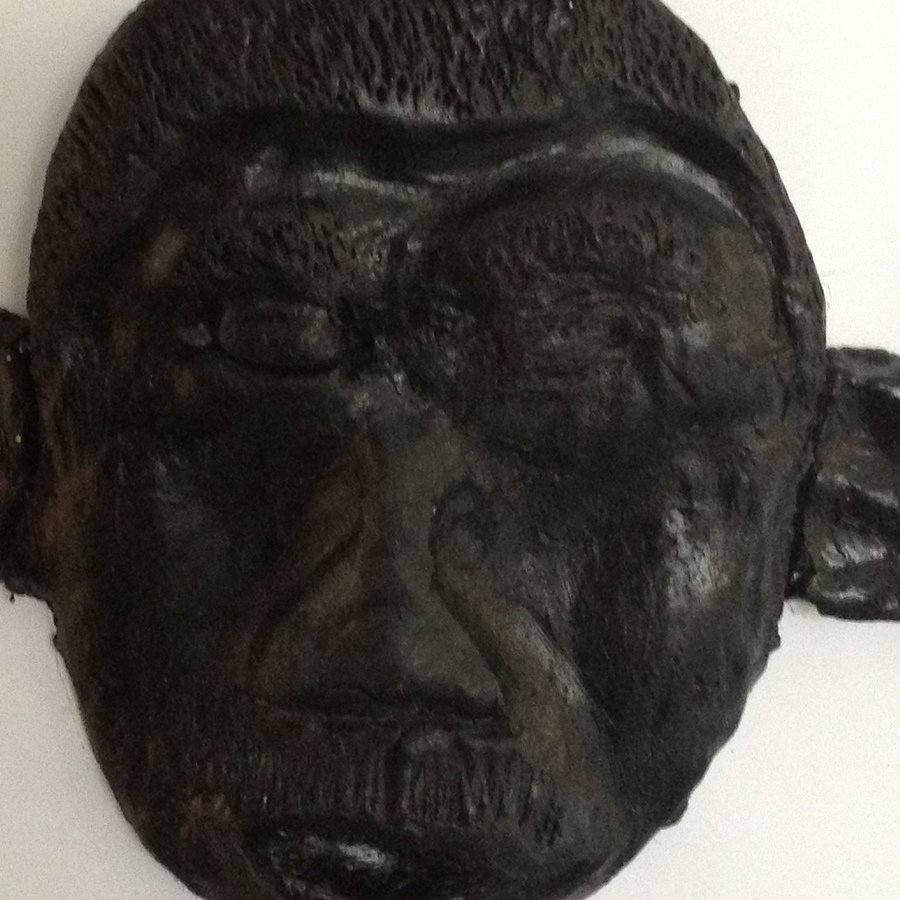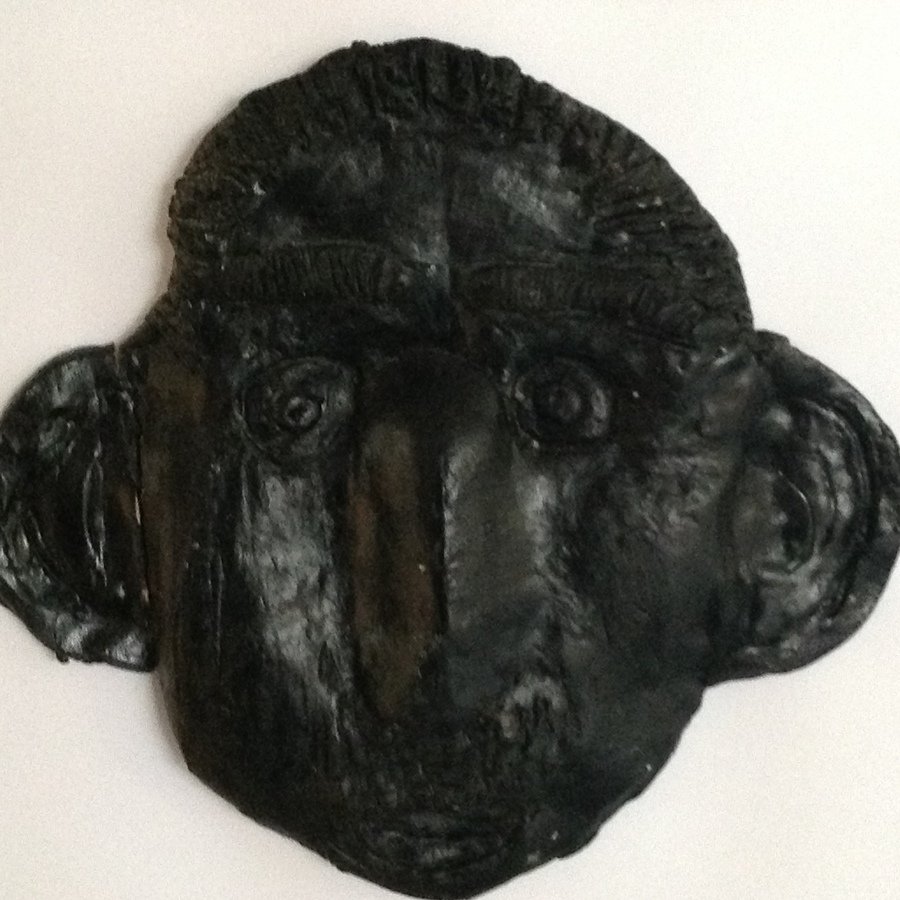 The Queen's Platinum Jubilee
The children in school celebrated the Queen's Jubilee by working together to create a giant stamp which was displayed on our school fence.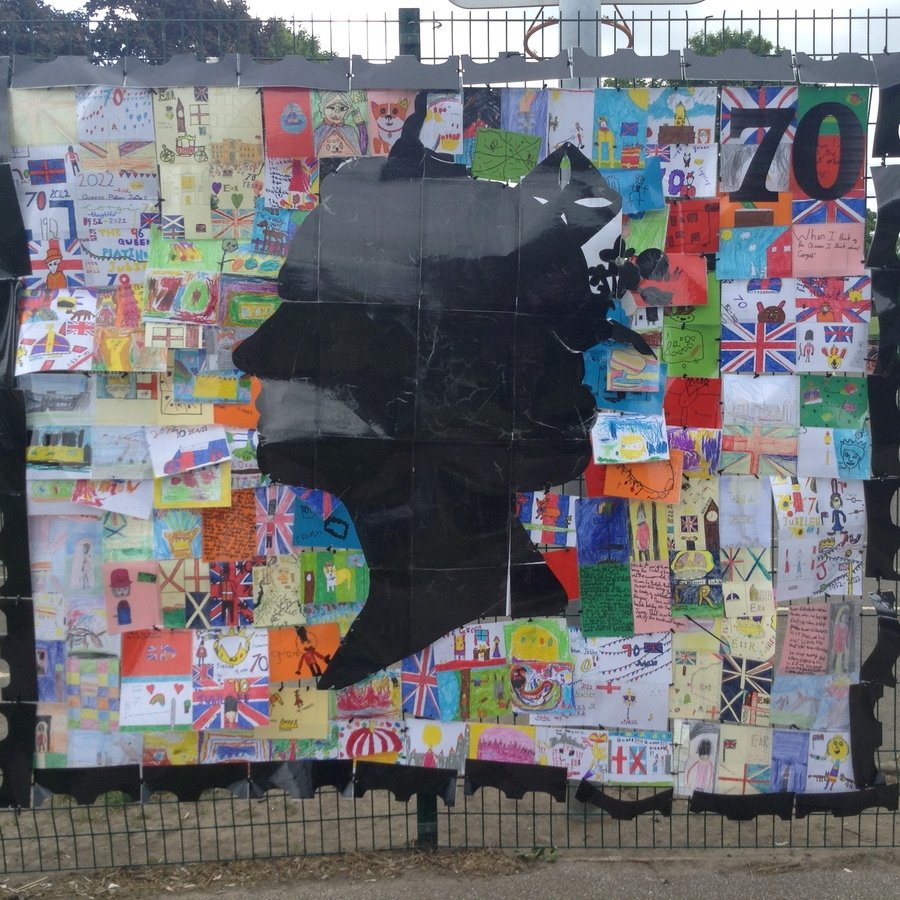 Year One Inspire Morning
The children had a wonderful morning working with their grown ups to create a piece of art linked to their topic, 'Pirates'.